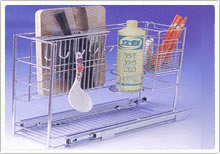 Mallas (China) Wire Mesh Manufacturing has the capability to design and fabricate a variety of wire mesh further processed baskets and containers. Actually, Mallas offers a wide range of wire baskets, with or without handles, made of woven wire or welded wire fabrics.

Mallas Wire Mesh Baskets are made by semi-automatic and semi-handmade processing to finish various designs and artistic effects. Some very beautiful and unique designs are available for our wire baskets.

Wire mesh baskets are mainly used in the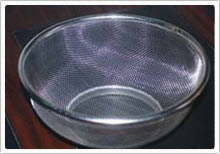 kitchen, hotels, supermarket, offices and other sites for holding and displaying of small articles, fruits, bottles, plates and other stuffs.

Materials applied: Galvanized steel wire or stainless steel wire.
Finishes: Wire baskets can be hot dipped zinc coated or powder coated into different colors.