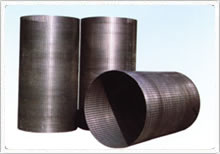 Wedge Wire Screen – Elements for Filtration

Mallas wedge wire can be made in virtually any sizes and designs you can imagine.
General forms of wedge wire screen for supply:
Flat screen panels, rotary cylinder screens, curved wedge wire sieves and support grids.
Wedge wire, or slotted profile wire, is the most durable mining screen media with precise retention ratings. Wedge wire elements are particularly suited for critical low maintenance applications. As a result of their V construction, they are used in many instances where manual cleaning is necessary but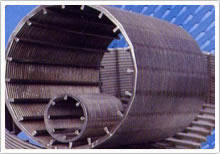 might damage other types of media.

As welded wedge wire is the most popular mining screen due to it strength, welding is performed from overhead gantries using automatic wire feeding welding machines. Welding quality and accurately fitted connections reflect the care and skill exercised by our employees.