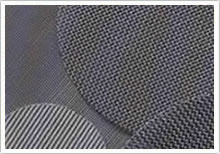 Mallas (China) Wire Mesh Manufacturing Co. is a global player in manufacturing of High Reliability Magnetics components and complete Wire & Stainless steel wire mesh. We cater to various segments like Aerospace, Defense, Medical, Power and Heavy Duty Industrial.
We are an ISO9001, ISO14000 and AS9100C certified company based in Anping China.
We shall be having regular bulk requirements of Twill Dutch Weave Micronic Stainless Steel Filter Cloth in either SS 304 or SS 316 Stainless Steel as per below detailed specification.
Trade Name
500x3500 (TDW) Twill Dutch Weave Filter Cloth
P/N:
500x3500-0-001-0006-T-304-TDW
Wire Mesh Count

500

Tolerance

+/- 3%

C – C Pitch
0.0020" (0.05080 mm)
Tolerance

+/- 0.0001"   0.0010"

Wire Diameter
0.0254 mm
Tolerance

+/- 0.003 mm

Weft Mesh Count

3500

Tolerance

+/- 4%

C – C Pitch

0.0003" (0.0073 mm)

Tolerance

+/-  0.0001"    0.0006"

Wire Diameter

0.0152 mm

Tolerance

+/- 0.003 mm

Total Thickness

0.0016" (0.0406 mm)

Material

T – 304 Stainless Steel

Standard

ASTM A555-79

Weave Type

Twill Dutch Weave

Standard

ASTM E2016-06

Nominal Retention

<1 Micron

Absolute
Retention

5 Micron <0.00004"    0.0002"

Standard Roll Widths

48" or 60"

Width
Tolerance

+/- 1/16" (1.6 mm)
I have a requirement of the below Tape for one of my project requirement, kindly confirm can you support the below Tape. Could you please quote the following:

316L Stainless Steel Wire Cloth - 0.080" Diameter Wire 0.17" Opening Width.
(4 Pcs. – 60" in the x direction x 72" in the y direction).

210 Sq. ft. of 316L SS wire mesh - 1/8" dia. wire, 1" square opening. I'm not sure what size sheets you can offer. 48" wide would work.
120 Sq. ft. of 316L SS wire cloth – 0.080" dia. wire, 0.17" opng width.
Can you made a wire cloth with mesh 9x9,5, dia 0.063" (1,6 mm). Material - SS 321?
We are need 4 leaf 1x1.5 m (3 m2) and 2 leaf 1x1 m (2 m2),Please Quote Pricing and Delivery on the Following:

ASTM E2016, Table 6 Space Cloth
5/32 Width opening, .041 wire
Plain Square weave
Matl: Cres Steel, Type 302 or Type 316 PER ASTM A580
Material must be DFAR
Quantity: 30 Ft or
2-1/2" W x 48", 117 pieces

Stainless steel wire mesh refers to the woven wire fabric made by weaving looms from first class stainless steel material in SUS/AISI 201, 202, 302, 304, 310, 310S, 316, 316L, etc. Tejido provides information on wire materials applied for weaving, properties, and specification of most popular specifications.

For more details about our company please visit attached items which include wire mesh screens and perforated plate screens which are part of the Tender we are participating in.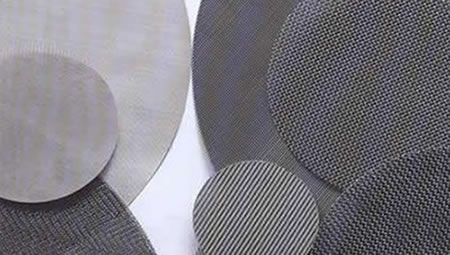 Screen Cloth Scope
WOVEN WIRE CLOTH: ISO 9044
S/N
1
2
MATERIAL DESCRIPTION
Aggregate plant Screen: Bottom Deck 1
Aggregate plant Screen: Bottom Deck 2
UNIT AREA
1m x 2m= 2m²
1m x 2m= 2m²
TOTAL SURFACE AREA (PAN SIZE)
2.5m x 2= 5m²
2.5m x 2= 5m²
NUMBER OF TRAYS
2.5
2.5
TYPE OF WEAVE
Square Apperture                Double internal crimp
Square Apperture                Double internal crimp
MOC
Carbon Steel
Carbon Steel
APERTURE WIDTH (w) MM
5.8mm
12mm
WIRE DIAMETER (d)
2.5mm
6mm
MESH SIZE (Number of apperture width per inch
3
1.5
ADVISED TAYLOR MESH SIZE
3
3
ADVISED PRODUCT THROUGHPUT
0-5 mm
0-10 mm
S/N
3
4
MATERIAL DESCRIPTION
Aggregate plant Screen: Middle Deck
Aggregate plant Screen: Top Deck
UNIT AREA
1m x 2m= 2m²
1m x 2m= 2m²
TOTAL SURFACE AREA (PAN SIZE)
5m x 2= 10m²
5m x 2= 10m²
NUMBER OF TRAYS
5
5
TYPE OF WEAVE
Square Apperture         Double internal crimp
Square Apperture                Double internal
crimp
MOC
Carbon Steel
Carbon Steel
APERTURE WIDTH (w) MM
16mm
24.5mm
WIRE DIAMETER (d)
3.8 mm
6mm
MESH SIZE (Number of apperture width per inch
1.25
1
ADVISED TAYLOR MESH SIZE
3
3
ADVISED PRODUCT THROUGHPUT
0-15 mm
0-22 mm
PERFORATED PLATE CLOTH: ISO 10630
| | | |
| --- | --- | --- |
| S/N | 1 | 2 |
| MATERIAL DESCRIPTION | Lime plant Screen: Bottom deck | Lime plant Screen: Top deck |
| UNIT AREA | 10m x 2m = 20m² | 10m x 2m = 20m² |
| TOTAL SURFACE AREA (PAN SIZE) | 10m x 10m= 100m² | 10m x 10m= 100m² |
| NUMBER OF TRAYS | 5 | 5 |
| TYPE OF PERFORATION | Square | Square |
| MOC | Carbon Steel | Carbon Steel |
| PLATE THICKNESS (t) | 6mm | 6mm |
| PLATE WIDTH (w) | 2M | 2M |
| SQUARE OPENING | 65mm x 65mm | 95mm x 95mm |
| ADVISED PRODUCT THROUGHPUT | 0-60mm | 0-90mm |