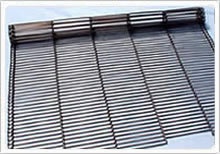 Mallas Wire Mesh Conveyor Belt can be made of different grades of stainless steel or hot dipped galvanized steel, for food processing and conveying, heat environment work, etc.
Major Types of Wire Mesh Belt:
Balanced type wire mesh belt: Offering all the benefits of woven wire belts;
Single rod reinforced wire mesh belt: Offering big mesh opening and firm structure;
Double rod reinforced wire mesh belt: Double spiral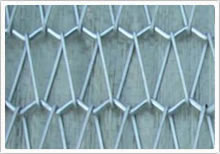 weaving with reinforced edges;
Compound balanced wire mesh belt: Firm structure offering high tensile strength;

Chain link wire belt: Offering heavy load capacity.

Mallas Wire Mesh Belt has different mesh openings from very small opening to coarse openings in diamond shape, slotted shape and interwoven.



Steel cord Conveyor Belts

Multi-ply Textile Conveyor Belts
EP Conveyor Belt
NN Conveyor Belt
CC Conveyor Belt
Special Conveyor Belt
Oil Resistant Conveyor Belts
Cold-Resistant Conveyor Belts
Heat-Resistant Conveyor Belts
Acid and Alkali-Resistance Belts
Fire Resistance Belts
Comparing with other companies in the same industry, we have the following advantages:

Total investment: 25 million
Progressive manufacturing technique
Skilled technical workers
First-class production equipment