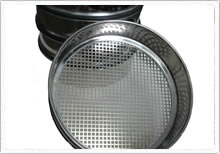 Wire Mesh Sieves

Wire mesh test sieves is used for determining particle size and shape, important factors in the quality of many products in a number of industries including diamond powder / abrasives.


Precision test sieves play important role in sorting, sifting, screening and classifying a variety of materials. Mallas test sieves are precise instruments and are widely used in manufacturing applications, as well as laboratory environments.
Mallas Sieves Benefits:
Accurate apertures from 3 to 2000 microns;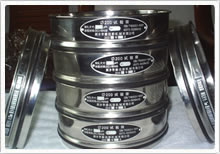 The flat and smooth sieve surface is easy to clean;
A variety of sizes;
Wide uses.

Wire mesh media for the test sieves:
Square mesh wire cloth;
Slotted mesh wire cloth;
Round mesh sieves.

Mallas wire mesh sieves are used in a variety of applications and industries including chemicals, textiles, pharmaceuticals, powder metals, diamond powder, abrasive and cement, etc.