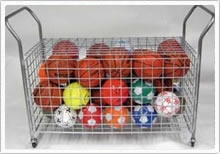 Mallas manufactures welded wire mesh lockers with wire mesh open structure offering good ventilation. The collapsed wire mesh lockers are easy for installation and placements.
Application: Wire locker is mainly used for storage and drying of clothes and stuffs for the workers and people moving from one place to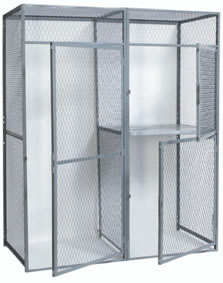 anther places, mainly those people engaged in construction, mine development, coal development, etc.

Materials: Normally welded steel wire mesh panels going through electric galvanizing.

A variety of designs and sizes are available for Mallas Wire Mesh Lockers.